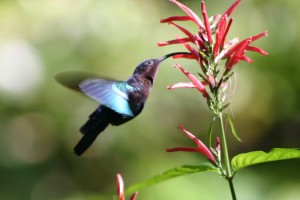 Evolutionary adaptations are traits with a current functional role in the survival of an organism within its environment. These adaptations have evolved by means of selection, one mechanism of selection is natural selection. Darwin described how natural selection works as "survival of the fittest", only those that are most fit within their environment will reproduce and have offspring in the next generation. Fitness doesn't necessarily mean biggest, fastest or strongest, it actually means the organism best suited to its current environment. This means that adaptations that improved their survival will be passed on through their offspring and remain in the population.
This topic will target the following curriculum requirements:
Identify how animals and plants are adapted to suit their environment in different ways and that adaptation may lead to evolution.
Non statutory factors raised by the Department for Education targeted in this topic:
Pupils will work scientifically by observing and raising questions about how animals are adapted to their environment.
Pupils will highlight differences between how some animals and plants are adapted to different environments e.g. cacti adaptations for hot climate, polar bear for cold climates.
Activities
Please feel free to use these lesson plans and activities we have prepared for teaching about evolutionary adaptations:
| | |
| --- | --- |
| Life drawing of a specialist plant that is then labelled and described | Plants – Draw and describe |
| Bird beak shapes are investigated in relation to their environment. A fun activity using different tools as beaks to pick up different sized food | Bird beak investigation |